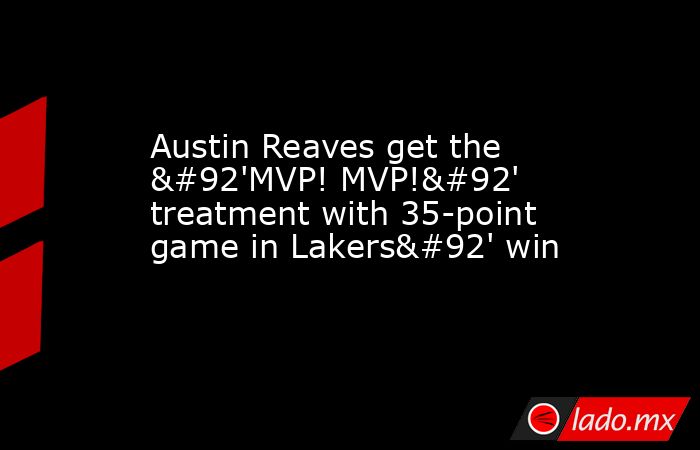 Austin Reaves get the \'MVP! MVP!\' treatment with 35-point game in Lakers\' win. Ayer, 23:00
With LeBron James watching and Anthony Davis struggling, Austin Reaves finishes with a career-high 35 points in the Lakers' 111-105 win over the Magic.
Yahoo! Deportes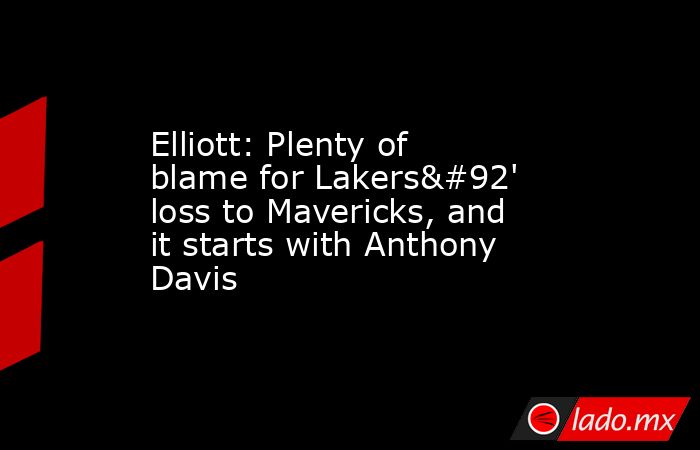 Elliott: Plenty of blame for Lakers\' loss to Mavericks, and it starts with Anthony Davis. 18 de Marzo, 2023 23:50
Helene Elliott writes that while battling for a spot in the play-in tournament, the Lakers were their worst selves when they should be at their best.
Yahoo! Deportes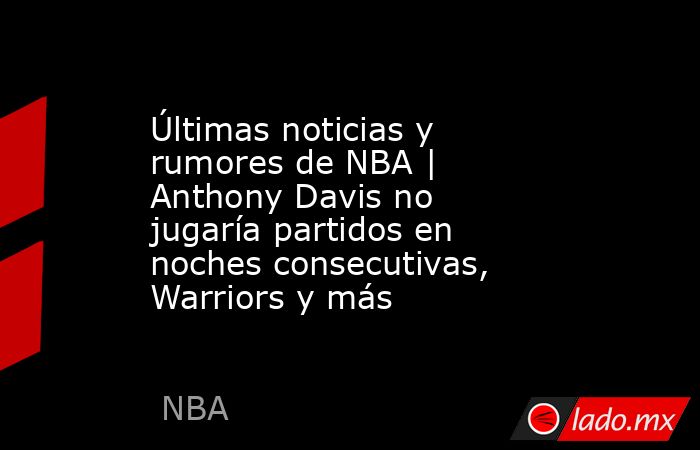 Últimas noticias y rumores de NBA | Anthony Davis no jugaría partidos en noches consecutivas, Warriors y más. 17 de Marzo, 2023 09:54
Anthony Davis no jugaría encuentros en noches consecutivas bajo precaución por su lesión, los Warriors garantizan el contrato de Anthony Lamb para el resto de temporada y más en noticias y rumores de NBA
12up.com