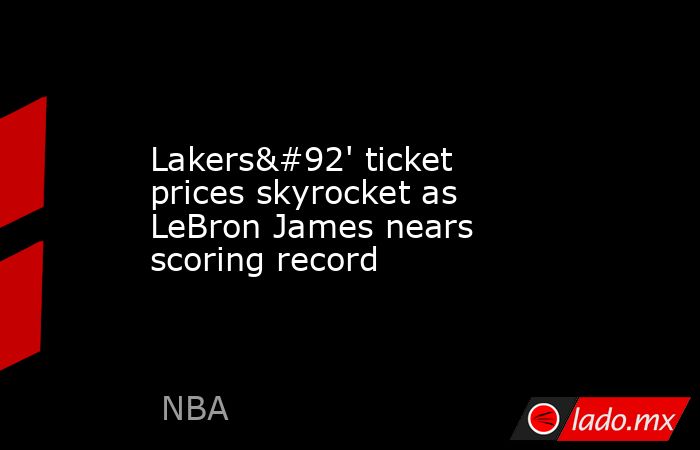 Lakers\' ticket prices skyrocket as LeBron James nears scoring record. 08:20
LeBron James is on the cusp of surpassing Kareem Abdul-Jabbar for the NBA's all-time points record, leading to spikes in Lakers' ticket prices.
Yahoo! Deportes
LeBron James career points tracker: When will he pass Kareem Abdul-Jabbar for NBA scoring record?. Ayer, 20:50
LeBron James is 36 points from claiming the all-time regular season scoring record.
Yahoo! Deportes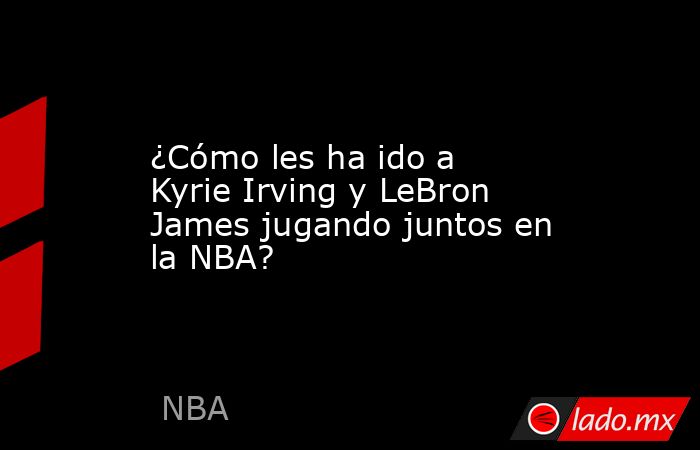 ¿Cómo les ha ido a Kyrie Irving y LeBron James jugando juntos en la NBA?. Ayer, 13:55
Ante la posible reunión de Kyrie Irving y LeBron James en Los Angeles Lakers, te contamos cómo les ha ido juntos tras su etapa en los Cleveland Cavaliers.
12up.com