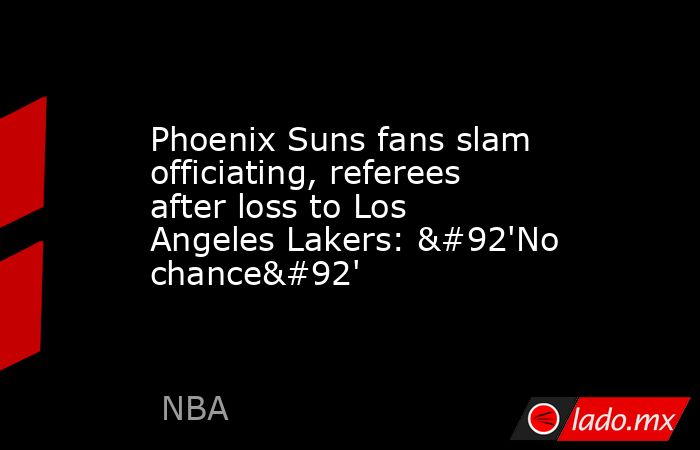 Phoenix Suns fans slam officiating, referees after loss to Los Angeles Lakers: \'No chance\'. 23:00
NBA fans, and Suns fans, took to social media to criticize the referees after Phoenix's 122-111 loss to the Los Angeles Lakers on Wednesday night.
Yahoo! Deportes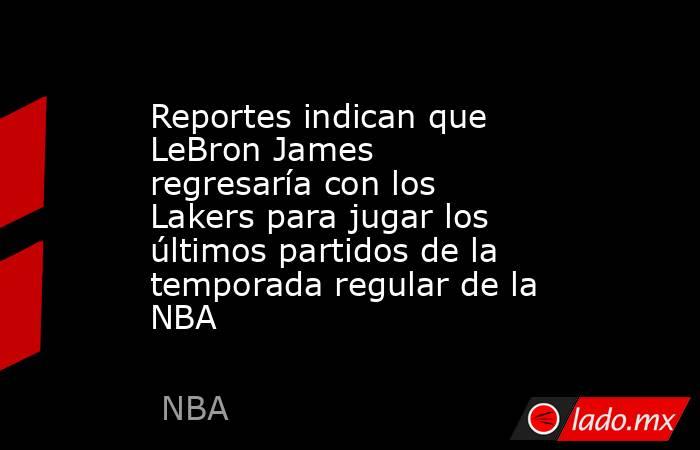 Reportes indican que LeBron James regresaría con los Lakers para jugar los últimos partidos de la temporada regular de la NBA . 14:25
Los Angeles Lakers podría contar con LeBron James en algunos partidos de la recta final de la temporada regular de la NBA
La Opinión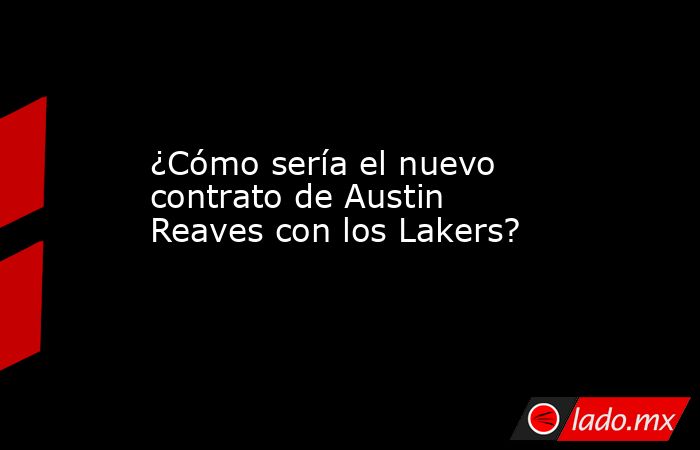 ¿Cómo sería el nuevo contrato de Austin Reaves con los Lakers? . 12:37
Ante su surgimiento como figura con Los Angeles Lakers, ya se piensa en la renovación de contrato del base Austin Reaves. Podría aspirar un acuerdo por 4 años y $51 millones.
12up.com